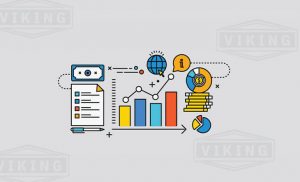 Advancing our process in the path of automation to make it easier for clients with our dedicated Enterprise Management System Software in our Organization.
See the below featured Aspects of EMS: 
Diminishing manual and repeated works 
It vastly reduces operational costs with effective decision-making inputs. 
Viking Pumps EMS improves productivity through seamless communication between various department employees.
Real-time stock availability checking & production tracking facility. 
With a real-time monitoring & tracking facility, delivery deadlines can be met priorly.  
EMS makes payments and receipts handling easier.
Viking Pumps EMS makes the organization increasingly adaptable to adjust to changes by upgrading the business internally and externally. 
It reduces the waiting time of processing and structuring the data.